Join our Tribe and receive
My Free Release & Embrace Visualization Session immediately!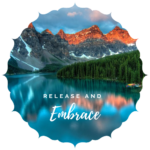 My goal is to help you step away from limiting beliefs or self-doubts and step into your Highest level of being, that level that truly resonates with you from the inside OUT. Subscribe to receive ONLY the best of what I have to share with you!  There are no inundating emails or over the top salesy jargon…simply me communicating with you when I have great things to share!  Unsusbcribe anytime.  No Pressure.  No Questions. No Judgement. 
Guidance from Within Coaching
Helping you move from stuck to SOARING
Delving into your history – how you do one thing is how you do everything – means exploring the uniqueness that is you.  The habits, the actions, or lack there of, the limiting beliefs implanted within you by experiences, by others, by yourself.  Exploring within in order to expand without is how your journey begins here.
Take your journey a step further with unique new visions, beliefs, experiences and become an Experimentor in your life!  Open yourself up to move forward with less resistance, back tracking or  hesitancy.  There is no pass or fail! So take the journey and begin to explore the possibilities!
Stretch your belief system and  expand your mindset!  Learn  ancient wisdoms that still prove effectively true for you today!  Through exploration uncover and discover ways of thinking, being, seeing and doing that you may never have considered yet discover you were seeking all along.
Throughout your journey there are magnificent opportunities to explore, experiment and expand your mind, your views, your beliefs and they all lead you to bravely and confidently walk toward your purpose, passion and Phoenix moment! Your defining moment when you finally really begin to RISE! 
From the comfort of your home
and online technology with Zoom
Beautiful, powerful MINDSCAPING sessions
Visualize your movement forward
One of my favorite things has to be offering clients MINDSCAPING sessions.  Utilizing the power of your Unconscious mind, we explore your Metaphorical Symbology through your own, personal visualized landscape!  Your personal "map" opens you to rapid, effective change because you are receiving exactly what you need to clarify your direction leaving you open to move forward with confidence and conviction.
the soothing, inviting ENERGY of Intuitive Feng Shui
embrace the Art of Placement
I've worked with Feng Shui since the late 80's!  Back then, there were few sites online that shared information about it and so, being quite intuitive, I decided to work with how I "felt" after making changes in my environment.  Over the last few decades I've fine tuned my utilization of this ancient practice and now, I share what I have learned, experienced and practiced to great effect with my clients.  Through online workshops and one-on-one sessions, I help clients move from stuck to SOARING while bringing a welcoming "feel" to their environment through easy to implement principles and practices.
Inviting F-l-o-w Sessions, those states of mind that evoke a beautiful state of Zen and timelessness!
Lose yourself in the gift of FLOW!
My first discover into the world of Flow States was in the early 2000's.  We were living in a very difficult period having just moved to another city and nothing seemed to be working for us.  I had never felt particularly artistic although I'd always desired to be,  but that summer, I decided to grab an ordinary pencil and blank paper and just lose myself in the practice of drawing!  Hours would drift by and before I knew it, evening would be falling and to my surprise and excitement, I'd have a drawing in front of me that actually LOOKED like the drawing I'd seen in my mind's eye the entire time!
Now, I share with clients all that I know and have experienced in my own FLow states, and help them to achieve their own!  
Whether through the art of Mandalas, ZenTangles, Doodling or Acrylic/Watercolor painting or into the incredibly zenful activity of Kumihimo braiding, FLOW states are yours for the doing if you so choose.  And, I'd love to introduce you to them if you are willing!
Your greatest Life waits for you
Your life is waiting to IGNITE your passion!  To set the beating of your heart more rapidly as you think of the possibilities that exist for you!
Don't wait for the "perfect" time to step forward into the life you desire.
Instead, step into it NOW, messy, confusing, uncertain as it may be right now…LET GO of that rising twinge of apprehension and instead, choose to embrace it all because it is from that very perspective that you are able to gauge your growth day by day!  To gauge how far you have come from how far you have gone!
Step INTO the life and the actions, the beliefs and the joys that YOU yearn to experience every single day.  They aren't going to show up in your life without being invited, so INVITE them in.  Then, embrace the experiences as they pour forth and raise you HIGHER!
I'm here to help you, to guide you and to share with you the key principles, best practices and top tips I have used successfully in my OWN life that have helped me step INTO a life I love, and I know YOU can do it, too.
Ready?  I know I am ready to walk with you on this Journey!  Looking so forward to spending some time with you as you EXPAND your horizons!
Book your choice of sessions with me, from a powerful MINDSCAPE to preparing your space to support your powerful YEAR ahead.  I look forward to meeting you, soon! 
For those "just a moment for me" times - discover a Stay-treat at home!
Designed to deliver you a unique, self-pampering experience
I love helping clients bring the relaxation and rejuvenation of a Transformational Retreat through a Stay-treat in the comfort of your own home experiencing everything you desire, because you design your Stay-treat your way!  We can provide you with Our Stay-Treat packages which will include all the makings for a beautiful experience without ever leaving home!  Or, choose to create the atmosphere based on your own personal preferences and chosen items you already have on hand.  It's up to you.
"I had the honour of experiencing one of Judy's MINDSCAPING session recently. I was holding myself back from taking the next big leap in my business and life. I put it down to fear of success at the time. What the session revealed for me is that there is nothing to be fearful of. It confirmed that I have an amazing plan, which was being revealed like a jigsaw right in front of my eyes. The pieces of the plan were being laid out, piece by piece. I know exactly which steps to take to take my business and life to the next level of success right now. Judy is truly gifted and her beautiful soul allowed me to be relaxed from the second the call started, right through to the end. I have gained so much more clarity of the future and feel more organised as I know what I have in store for myself over the coming years. Judy, you have blessed me with your powerful gifts. Thank you and I will be having another session soon."
"I really enjoyed my MINDSCAPING session with Judy. Seeking visions in such a different way was truly a growing experience. Judy led me through a beautiful visual journey. I'm ready to grow!"
I love receiving Testimonials from clients because it tells me the work I share with them is important to them and they consider it important to their transformational journey. I enjoy what I do, but more importantly I am thrilled when I have the honor to witness amazing shifts in people right before my eyes. The power we possess within ourselves is something I never tire of seeing take place in my sessions with clients. I look forward to adding many more opportunities to watch others blossom into the person they are truly meant to be! Perhaps the next Testimonial I share will be from YOU!
"All things begin within and that which you align with most  comes forth easily"
Download the PDA Tour app and get access to dozens of powerful 15-minute Talks
I'm honored and privileged to be part of the PDA Tour group of Speakers from the USA and Canada.  We share our messages on a wide range of topics that span a variety of experiences and  embrace real-life stories.  As content grows, this app will serve you to not only receive amazing content but also be within easy reach of many of the Expert Transformational Leaders, and the list is growing!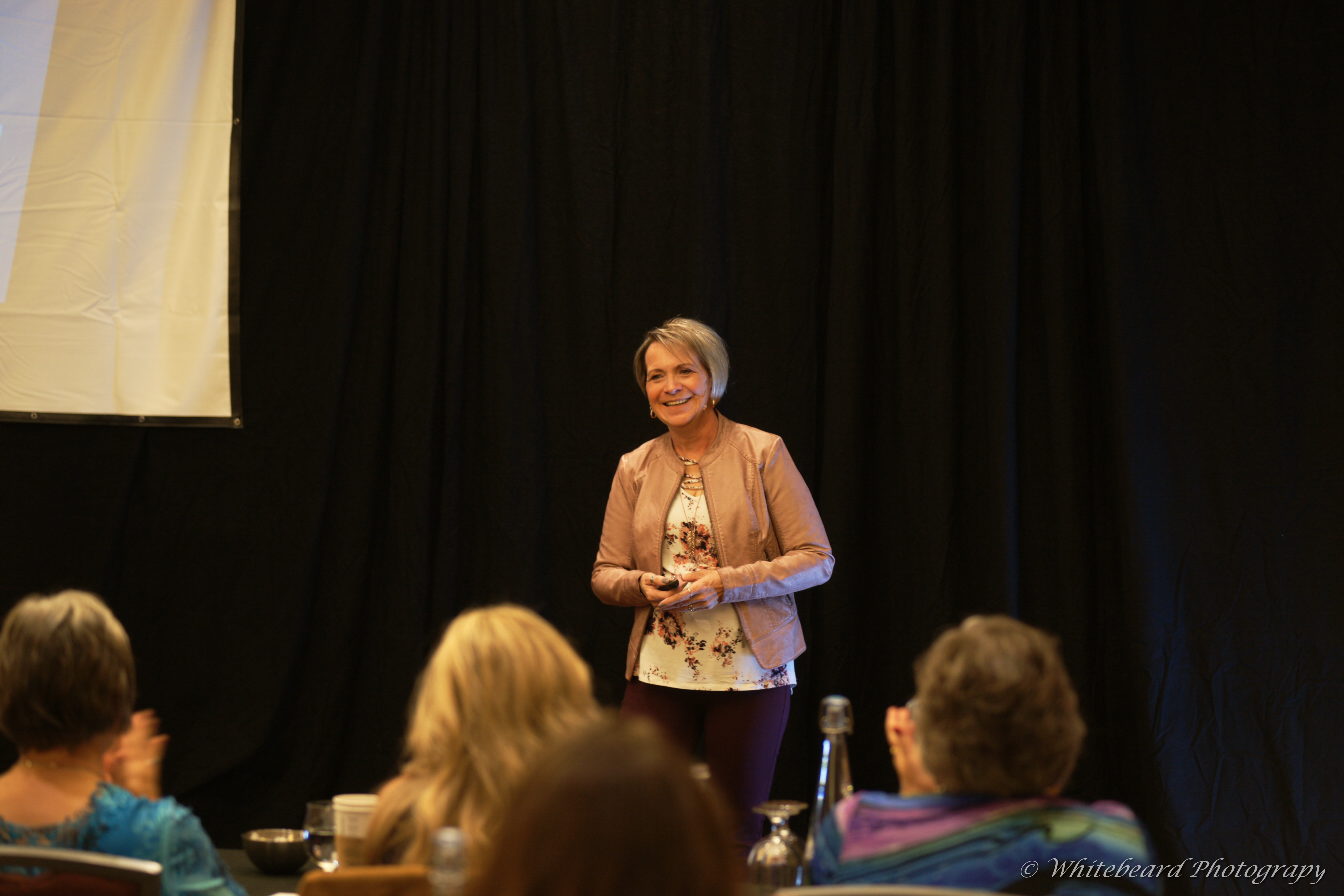 Live your greatest
Life
Share your greatest gifts with our Community and help change the World!
© All rights reserved, Guidance From Within Coaching, 2019
Made with ❤ and Spiritual Guidance just for YOU!